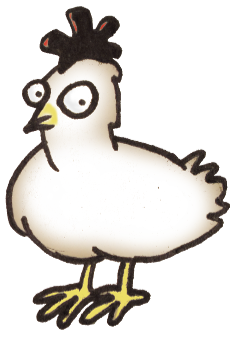 After years and years of scraping/shoveling/scrubbing chicken poop I now have a system where I don't scrape/shovel/scrub any chicken poop.
After years and years of selling meat/eggs for just a hair more than I paid for the feed, I've almost eliminated feed costs.
After years and years of not being able to take a few days away from the chickens, I now have a system where I can go more than a week.
At any given time when raising chickens I thought what I was doing at that time was "the best" only later to learn of something I like better. Now, when somebody asks about my opinion on the way they are raising chickens, I find myself tongue-tied. I see their chickens standing in shit all day, eating feed made from grains (and other things) considered too awful for human consumption. The feed is often medicated and loaded with vitamins and minerals that somebody thinks is good for the average chicken - it has to be because what the chicken really wants to eat is not available to the chicken. Rather than say "Ick" I want to paint a picture of something healthier that would be easy to do. What I have to say cannot squeeze into a minute. And there is so much that has to all come together just right, that without a script I doubt I can pull it off. So this is my feeble attempt at that script. To try and express my opinion on what I think is a better way of raising chickens in one big gob.
To build a foundation, I need to first explore the other ways that I'm aware of raising chickens. There are a lot of techniques out there. I've tried nearly all of them. I've visited a lot of farms and a lot of city coops. I've had a lot of people ask me what I think of their approach. And usually my answer is not the answer they were hoping for.